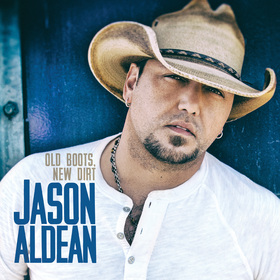 Jason Aldean's new album Old Boots, New Dirt is in stores today!  We had previously shared with you some of the tracks that he had released on YouTube, and now he has released the rest of them!
First, here are links to the ones we had already posted as they were released:
 Scroll down to listen to the rest of 'em now!
Too Fast
If My Truck Could Talk
Laid Back
Miss That Girl
Tryin' to Love Me
Don't Change Gone
I Took It With Me
Show You Off
Old Boots, New Dirt
If My Truck Could Talk