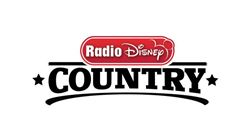 Disney recently announced that it will launch Radio Disney Country, a modern, multi-platform country music-focused network for families this fall.  The announcement was made during CMA Fest.  The 24/7 network will feature artists such as Florida Georgia Line, Hunter Hayes, Maddie & Tae, The Band Perry, Kelsea Ballerini, Thomas Rhett and RaeLynn.
"Country music continues to grow in popularity among tweens and teens. As a trusted name in family entertainment, Radio Disney is delighted to introduce a new music outlet dedicated to country music and expand upon the engaging content we successfully deliver through Radio Disney's multi-platform network," said Phil Guerini, VP of Programming & GM of Radio Disney.
Seeing Florida Georgia Line listed raised our eyebrows, as Disney is known for family-friendly content.  It seems that Florida Georgia Line's publicly known affection and use of marijuana would go against what Disney stands for, so we asked for a quote on the questionable decision, and received this comment:
"Radio Disney has a responsibility to kids and families and it reviews all content, including song lyrics and advertising copy, to avoid anything parents would deem inappropriate for kids. It is common practice for record labels to make 'radio edits' to songs; Radio Disney accepts radio edits from all distributors and record labels and evaluates them for potential airplay."
The channel launch will coincide with the 2015 CMA Awards in November and can be found on the Radio Disney App, as well as on third party digital platforms. Multi-platform offerings will include music videos, in-studio interviews and performances.
"I am so excited about Radio Disney launching a country channel," said Ballerini. "It's so cool to get a new generation and a new group of ears on my music…and all of the awesome music coming out of Nashville. I think it will be great for the format, it's been great for me, and I'm hopeful to do more with them in the future."