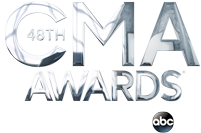 Here are the nominees for the 2014 CMA Awards!  The winners will be announced during the broadcast on November 5th at 8pm on ABC.  Scroll down to the bottom for a behind-the-scenes look at the announcement today!
Entertainer of the Year
Male Vocalist of the Year
Female Vocalist of the Year
Vocal Group of the Year
Vocal Duo of the Year
Album of the Year
Song of the Year
Single of the Year
Music Video of the Year
Musical Event of the Year
New Artist of the Year
Musician of the Year
Dann Huff
Jerry Douglas
Mac McAnally
Paul Franklin
Sam Bush
Broadcast Personality of the Year:  National
Derek Haskins, Sean Powell, The Big D & Bubba Show, Compass Media Networks
Lon Helton, Country Countdown USA, Westwood One
Paul Schadt, Cathy Martindale, zMax Racing Country, Performance Racing Network.
Broadcast Personality of the Year:  Major Market
Donna Valentine, Mike Mussman, Patrick Knight, K102 Wakeup Crew, KEEY/Minneapolis
Laurie DeYoung, Mark Williams, Jeff St. Pierre, Claire Scattergood, Laurie DeYoung Show, WPOC/Baltimore
Michael J. Stuehler, The Michael J Show, WMZQ/Washington
Paul Schadt, Meg Butterly, Geof Knight, Paul Schadt & Meg In The Morning, WKKT/Charlotte
Tim Tuttle, Kevin Kline, Erica Rico, The Q Morning Zoo, KKBQ/Houston
Mark Razz, Razz On The Radio, WXTU/Philadelphia.
Broadcast Personality of the Year:  Large Market
Chris Carr, Jeffrey "Maverick" Bolen, Jason Statt, Chris Carr & Company, WUBE/Cincinnati
Karen Dalessandro, Scott Dolphin, FM 106.1 Morning Show With Karen & Scott, WMIL/Milwaukee
Jim Denny, Deborah Honeycutt, Kevin Freeman, Jim, Deb & Kevin, WFMS/Indianapolis
Randy Carroll, Jamie Martin, KJ & Friends With Randy & Jamie, KAJA/San Antonio
Lisa McKay, WQDR/Raleigh.
Broadcast Personality of the Year:  Medium Market
Roger Todd, Tom O'Brien, Mellisa Moran, Dale Sellers, 97 Country Breakfast Club, WPCV/Lakeland, FL
Buzz Jackson, KIIM/Tucson
William Bertschinger, Corey Myers, Electric Barnyard, WWYZ/Hartford
Kevin Richards, Kevin Richards Show, WGNA/Albany, NY
Steve Lundy & Gina Melton, The Kat 103.7 Morning Show, KXKT/Omaha.
Broadcast Personality of the Year:  Small Market
Bill Barrett, Tim Fox, Tracy Berry, Barrett, Fox & Berry, KKNU/Eugene, OR
Craig Allen, WHWY/Ft. Walton Beach, FL
Bill "Dex" Poindexter, Melissa "Mo" Turner, Dex & Mo Show, WUSY/Chattanooga, TN
Gator Harrison, Greg "Styckman" Owens, Kyle Croft, Gator & The Styckman, WUSY/Chattanooga
Scotty Cox & Cara Denis, Scotty & Cara in the Morning, KCLR/Columbia, MO.
Radio Station of the Year
Major Market: CKRY/Calgary, AB; KKBQ/Houston; KYGO/Denver; WIL/St. Louis; WKLB/Boston
Large Market: KAJA/San Antonio, WMIL/Milwaukee, WQDR/Raleigh, WUBE/Cincinnati, WWKA/Orlando
Medium Market: KATM/Modesto-Stockton, KUZZ/Bakersfield, KXKT/Omaha, WKSJ/Mobile, WQMX/Akron
Small Market: KCLR/Columbia, MO; KKNU/Eugene, OR; WHWY/Ft. Walton Beach, FL; WKSF/Asheville, NC; WUSY/Chattanooga, TN.