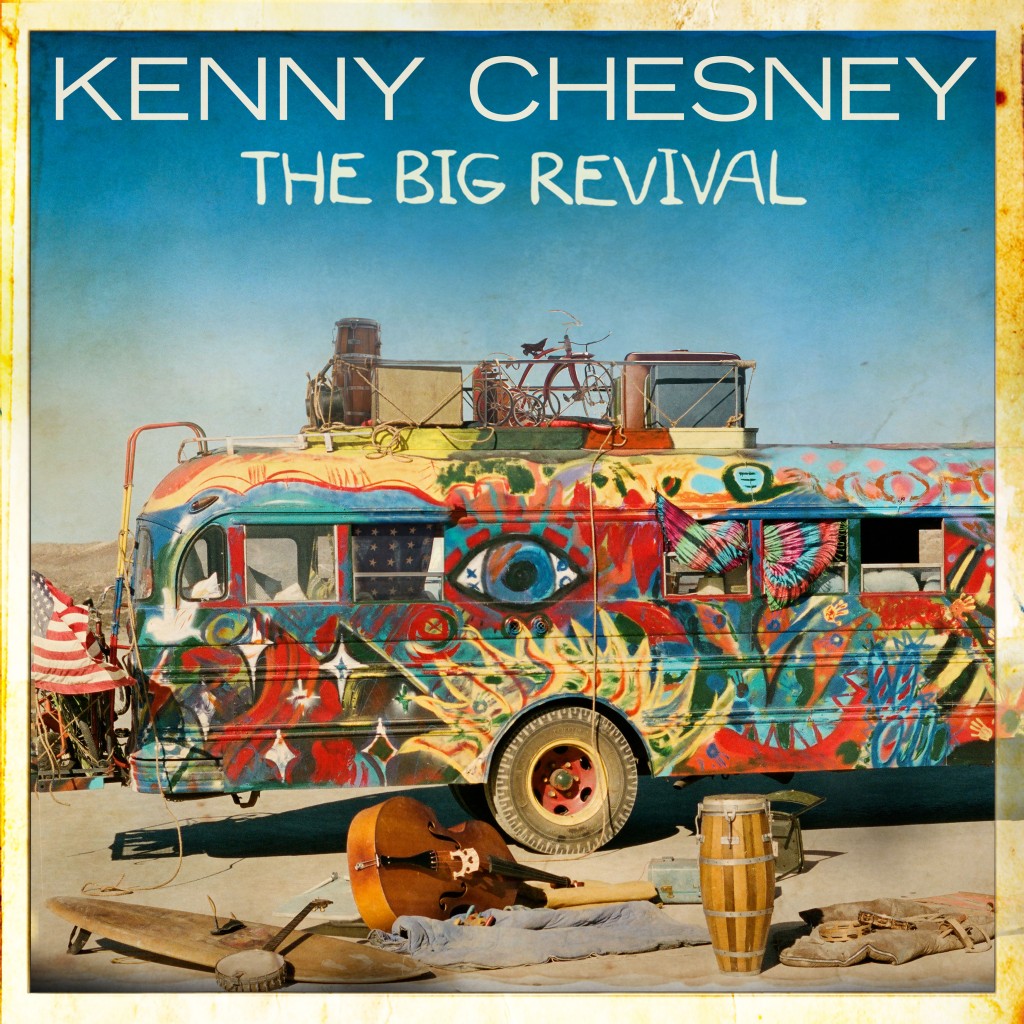 Kenny Chesney has revealed the cover art for his upcoming album The Big Revival, and it features the bus from his "American Kids" music video!
"That was the thing about the bus. It was so far beyond coloring outside the lines, yet what's more common than a school bus? We've seen them our entire life… Yet, when you look at that bus after we were done painting it, it was a whole new notion! That's what I think everyone is striving for: be who you are, but be the person we dream, not end up."
"I think that's the thing about the songs on this record… about the attitude and energy in 'American Kids'… it's not the same old. It's not what you expect… It's what can be. Asking 'how far can you take it?,' no, it's 'how far do you wanna take it?!' To me, that's what we sometimes lose sight of, not even how great this life is and can be, but all the things we don't even consider — and that's where the real thrill of being alive is.
"So rather than another picture of me, I figured, let's throw open our imaginations! Let's see what the bus, 'American Kids' and the rest of the songs can mean. Look at the bus — No! Get on the bus… and take the ride for whatever it is you dream."