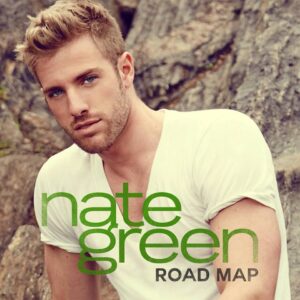 We had a chance to interview newcomer Nate Green…check it out below and tell us what you think!  His debut EP album Road Map was released on November 13th, and features the single "Wild and Free."  You can download the album on iTunes here!
1. Your new EP is titled Road Map. How would you describe the music on this project?
It's me stepping into myself, and my sound. It's very inventive, and it took a while for me to get to this place creatively. I love the chances we took on this EP with experimenting with sounds from all over the world and mixing them into my country style.
2. What has been the biggest "Wow" moment of your career?
Defiantly the support and love from the fans! It's crazy how people have supported me since releasing "Wild And Free" and stuck by to see what's in store next.
3. What is the #1 item on your Bucket List?
For my personal bucket list, it's to travel everywhere. The #1 item on my professional bucket list is to go on a tour. I guess I could do both at the same time?
4. Outside of music, what is something that you are extremely passionate about?
Fitness
5. If music weren't your career, what would you be doing for a living?
That's a good question. I'm not so sure. I think if music weren't my career or passion, I would be doing something completely different with my life; and there is no telling what path I would've taken years ago!
6. In your opinion, what is the greatest country music song ever?
It's hard to pick – I can't even pick one! If I absolutely had to choose, it'd be something by Garth Brooks!
7. If you had to listen to one album for the rest of your life, what would it be?
'Continuum', by John Mayer
8. What's been your favorite city/town to visit?
Rome, Italy
9. What are your thoughts on the state of today's country music?
I think it's amazing; I love where country music is headed! We will always have the classic country music of the "good 'ole old days", but why try to replicate that? I think we should honor the heritage of country music, but always be progressing. For me, that means always trying new things creatively. Country is the genre that will always live on!
10. What's the best advice you could give to an aspiring artist?
Make sure it's what you want to do 200% before jumping into it!