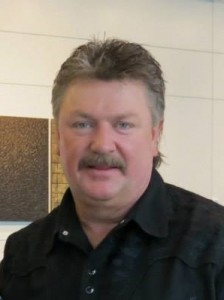 Joe Diffie has a lot going on right now.  After being memorialized in Jason Aldean's hit song "1994," Diffie is touring with fellow '90's stars Aaron Tippin and Sammy Kershaw, has an album planned with the same two, and has a new single on the way titled "Girl Ridin' Shotgun."  He was gracious enough to sit down with me for a few minutes, check out the interview below!
Q:  How does it feel to be memorialized with this Jason Aldean song "1994" – I mean, you must be sick of it by now, but at the same time it must be great.
A:  It's funny and it does get a little old, people come up to me "Joe, Joe, Joe Diffie" you know its like, "Ok, I got it," you know.  But I mean, what else can I say, it's a big honor.  I never thought, I mean, I was just shocked the first time I heard it.  I just couldn't believe it.  I was like, ok…I heard someone say they mentioned me in a song, but not like, all about me.  It's pretty cool.  A lot of people say you know, "do I like the song," I'm like yeah!  How can I not like it for Pete's sake.  It was a really nice tip of the hat to me, it was kinda like a little revival.
Q:  You've been on tour and have a new album coming out with Sammy Kershaw and Aaron Tippin, what's that been like?
A:  That's been fun, we've had a good time.  They're both nuts, we all come from the same kind of working-man blue collar background so we have a lot in common.  We just have fun together and they're both easy to get along with and mostly just goof around, it's fun for us as we all get on stage together in an acoustic type thing, if we can just get Sammy to hush for awhile we can do some singin'!
Q:  Sammy's been off the road a little bit here, right?  Darryl Worley's had to fill in?
A: (laughs) Sammy was washing his bus and fell of a ladder, broke like 3 ribs…he's a little slowed up right now.
Q:  Do you remember the first time you heard yourself on the radio and what was your reaction?
A:  The first time I heard myself, I was singing harmony with Holly Dunn, and I had written a song called "There Goes My Heart Again."  I remember exactly where I was, it was old Hillsborough Road, it was like, it came on and wow, that is too cool!  But the first time I heard my own single out on the radio, I was in Tulsa, Oklahoma, and uh, it was…my family is from Oklahoma, and they come up to see me, and we were going to go out to lunch after a couple of radio interviews, and we were actually driving in front of Oral Roberts University in front of those big praying hands, and the song "Home" came on, and we pulled over and everybody was crying.
Q:  Have you ever passed up on recording a song that you later regretted?
A:  Oh there's been several that I thought maybe were hits, but maybe not for me.  You know, I was the first one to hear Mark Chesnutt's "All My Old Flames Have New Names."  Oh gosh, there's been a bunch.  I think everybody goes through that.
Q:  Have you ever had a song on one of your albums that you wish had been released as a single?
A:  One that comes to mind, well there were two that came to mind; it was actually a #1 hit for Jo Dee Messina, "My Give a Damn's Busted."  I begged the label at the time to make it a single, and they were like "I don't know man, it's kinda…" But anyways, that's one, and the other was a song that David Kersh had a hit with, "Goodnight Sweetheart."  It's just weird how that happens, you know.
Q:  What's the #1 item on your Bucket List?
A:  Oh boy, that's a great question.  I was just talking about that, what was that.  I'm not into like bungee jumping or skydiving, I could care less about that kind of stuff.  Mostly just, I think singing and do stuff with heroes and various heroes whatnot.  I got to sing a duet with George Jones.  So yeah, it's stuff like that that means a lot to me.
Q:  Who are some of your heroes?
A:  Well uh, obviously, the obvious ones you know, George, Merle Haggard, Milsap, you know…a bunch of those…of that generation.
Q:  What advice would you have for aspiring artists?
A:  I think it's changed since I started, you know.  I think you have to be obviously social media savvy, you gotta have to get a following, and then before a record label will even pay attention to you nowadays, you have to get your own stuff going.  That's one of the biggest things.  But the other thing, just get people around you and practice your craft all the time.