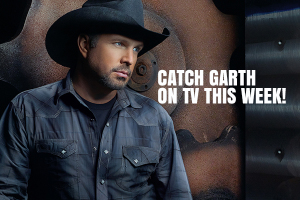 Garth Brooks will be making the rounds this week on TV with the below schedule.  Check your local listings for exact times and channels!
11/25 – Live!  with Kelly and Michael
11/25 – The Ellen Show
11/27 – The Tonight Show Starring Jimmy Fallon
11/28 – The Today Show
UPDATE FROM GARTH:
We landed in NY last night to the news of the civil unrest that was going on in our nation. To spend the day promoting our stuff like nothing was wrong, seemed distasteful to me. I will gladly reschedule any or all appearances the networks will allow.
Love one another…g